If you are a retired professional athlete from virtually any of the professional sports leagues listed below, whether or not you are eligible to file a California Workers Compensation claim begins by answering just a few simple questions:
Did you finish your career playing for a California based team?  
Did you play for a California based team for at least two years or at least 20% of your career?  
Were you a California resident at the time you entered into any of your professional contracts?
If you answered "yes" to any of the three questions above, there's a very good chance you are eligible to file a Workers' Compensation claim in California.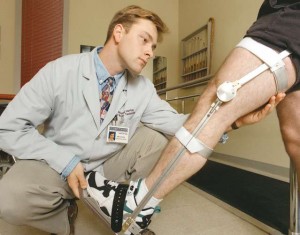 California Professional Athletes Workers' Compensation Law
Whether you played in the NFL or any other professional sports league (see list below) there's a very good chance that you sustained injuries that are considered to be permanent. If you suffer from pain, whether mild or severe or have any sort of disability, you know exactly what we're talking about when we say "permanent". The injuries may have happened years ago, but the effects still linger today. You may find that you are in need of surgery and / or other medical care. While these medical treatments may be very helpful in easing your pain, many find that the financial costs are extravagant. The high cost has been a road block for many retired players to get the medical services they need.
What are my out of pocket costs?
Our firm does not charge any fees. We work strictly on a contingency fee basis.  This means that we only receive a fee if you receive monetary compensation for your claim.  Our fee is determined by the Workers' Compensation judge on your claim but it is never more than 18% of your recovery.
I don't live in California, can I still file?
Of course! As a matter of fact, most of the 2000 clients who have retained us thus far do not live in California. You can start the process by simply filling out the Client Information Form  found on our site. You can also get started by calling us at 954-385-1245.
Did you play in any of these leagues? If so, there's a good chance you are eligible to file.
National Football League (NFL)
Major League Baseball (MLB)
Minor League Baseball
National Basketball Association (NBA)
Women's National Basketball Association (WNBA)
National Hockey League (NHL)
American Hockey League (AHL)
East Coast Hockey League (ECHL)
Major League Soccer (MLS)
Arena Football Leagues (AF, AFL2L)
United Football League (UFL)
Extreme Football League (XFL)